Researchers' Society
The Researchers' Society is run by early-career researchers and PhD students of the MRC Centre for Environment (MRC CEH), the Environmental Exposure and Health (EEH) HPRU, and Chemical Radiation Threats and Hazards (CRTH) HPRU and aims to promote the welfare and career development of researchers across the  Centre and the CRTH and EEH HPRUs.
All PhD students, early-career researcher and technical staff whose Supervisor/Principal Investigator/Project is part of the HPRUs or MRC Centre are members of the Society.
Follow us on Twitter
For more information, please read here: Researchers Society Constitution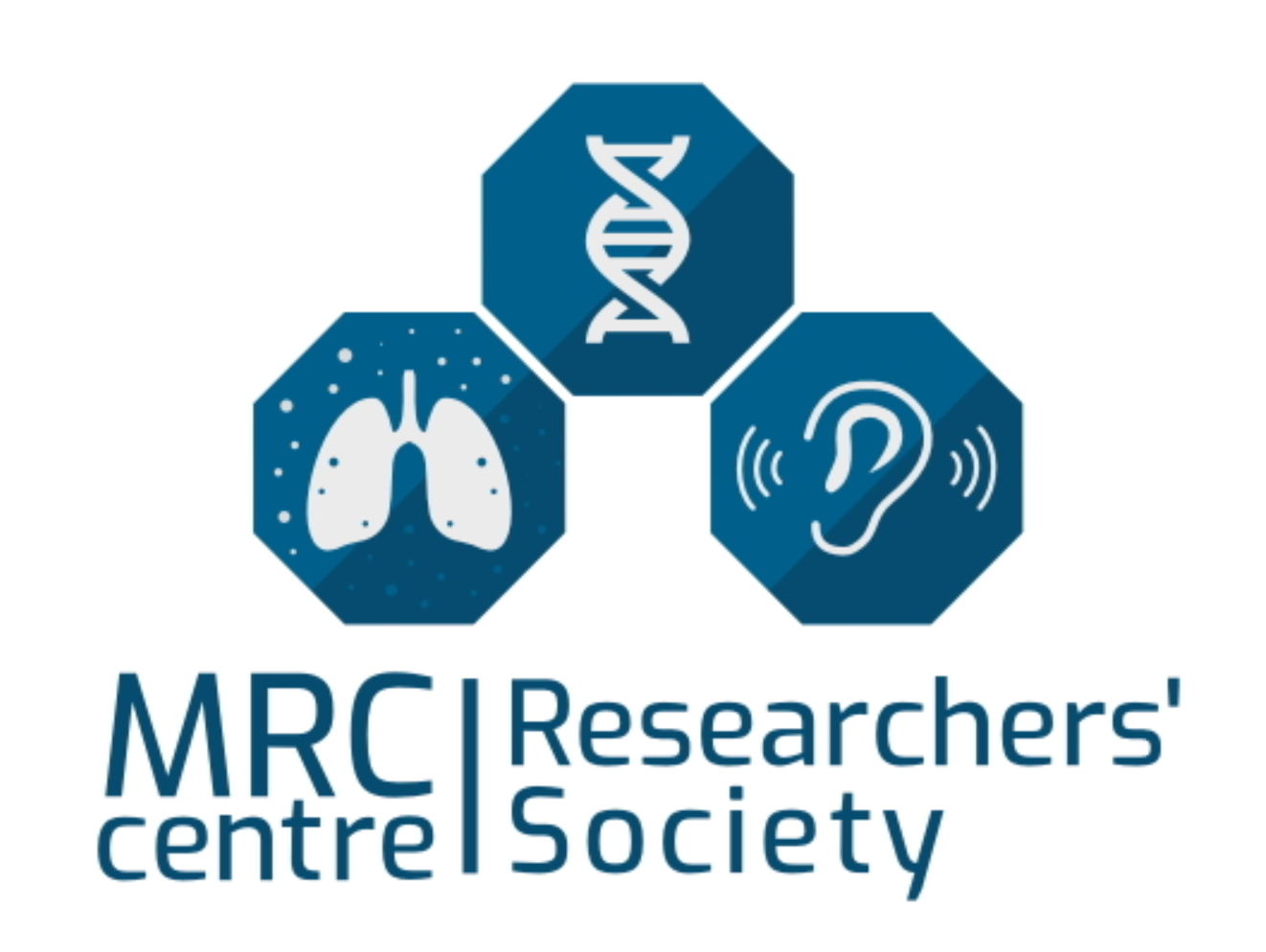 Researchers' Society Commmitee
The organisation of the Researchers' Society is conducted by the Researchers' Society Committee. Membership of the Committee is open to all members who attend Committee meetings and show an active interest in the running of the society.
The Researchers' Society has a representative on the MRC Centre's Executive Committee, as a full member, thereby ensuring that the needs of the students and early-career researchers can be presented to the key decision makers.
Co-chairs: Ruthie Parsons (PhD student) and Joseph Levermore (Research Associate)
Committee members:
Secretary:  Holly Walder (PhD student)
Social Sec: Will Francis (PhD student) and Phillip Punter (PhD student)
Treasurer: Mike Hedges (PhD student)
Social Media: Justie Mak (PhD student) and Helena Rapp Wright (PhD student)
Webmaster: Carl Desouza (Research Associate) and Aleix Balasch Garcia (Visiting PhD student)
Training Officer: Abdullah Shahid (PhD student) and Beatriz Galindo-Prieto (Research Associate)
RS Rep: Stav Friedman (PTO)
Senior advisors:
Fred Piel – CRTH HPRU Academic Career Development Director
Anastasia Ioakeimidou – MRC CEH and CRTH HPRU scientific manager